new ender 3 v2 Z axis not vertical
Topic starter
30/04/2021 11:12 pm
Hi there,
First apologies for my english 😮
I've received my ender 3 V2 yesterday.
I notice that i have a jst-xh connector that was broken so i order some new ones.
I decide to assembly during the time i'll receive those.
After attached the 2 z-axis profile, i've fixed the T-type screw
I Noticed that one of the M4X18 screw to do so, was unusable (on the left below), so i took a M4X16 to test it anyway.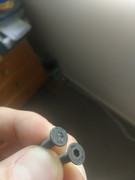 But when it's attached the t-type screw is not parallel at all with the profil.
Here are two images :
- the T-type before fixing, just landing on the structure below : the gap between the profil and the screw is quite equal on the bottom and top (slightly bigger in the botom than in the top)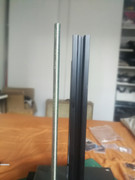 - the T-type after fixing to the profil : there is a huge difference between the top and bottom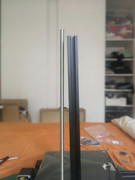 I'm a total newbie so here are my questions :
- Is this an issue (i think so)
- could it be the "wrong scew" i used in replacement that can cause this ?
- Do you think it's something else or / and that i need to send bake my ender to Banggood for replacement ? 
Thank's a lot !
Help me to see the light at the end of the tunnel (even if it's just the beginning )
😉
Nowmad
@nowmad I think that you better finish all the assembly process and check if the issue still there. You can know this printer's structure better and may check yourself during your whole assembly process.